Nearly all American shoppers (99%) say they feel safer shopping at stores that provide sanitizing stations at their entrances and that they plan to keep using wipes from kiosks even after the COVID vaccine becomes available to them, according to a new survey conducted by IRI Research.   Independent research via IRI reveals that 99% of American shoppers feel safer at stores that provide sanitizing stations, and 40% of Americans will go out of their way to shop at a retailer that provides such stations. The independent research was sponsored by Terraboost Media, a "Purpose-Driven" Out-of-Home (OOH) media company and...
---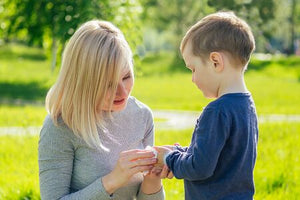 When it comes to staying germ-free, many think the best option is to snag hand sanitizer or hand wipes and rid ourselves of bacteria. Aside from washing your hands to stay germ-free, sanitizers and anti-bacterial wipes are the next best option, right? Well, not exactly. If you have children, are around children often, or even have sensitive skin, an alcohol-free sanitizer is your next best alternative. It may not be anyone's first impression that alcohol can be harmful to children, especially when you are hyper-focused on killing the bacteria living on your hands. Alcohol-based sanitizers and hand wipes are created...
---
In addition to multiple types of hand sanitizers, Tazza offers sanitizing wipes for purchase by case or in bulk. Tazza Flow Pack Wipes are a resealable package of sanitizing and surface cleaning wipes. The package resembles baby wipes you'd buy at the store and they are perfect classrooms, backpacks, desks, and numerous other locations. Flow Packs are available in quantities of 20, 80 to 160 of wipes per pack, making sure you always have enough wipes on hand. Flow Packs also come with the option of 70% Alcohol wipes or Alcohol Free wipes (using BZK). To make Flow Packs even better,...
---
• Coronavirus • Hand Sanitizer • Personal Protective Equipment • Sanitizer
  Benzalkonium Chloride, better known as BZK, is a quaternary ammonium. It is used for antiseptic and disinfectant. The chemical usage is similar to that of a Clorox Wipe to kill germs. In simpler terms, BZK is a chemical compound used to kill bacteria and germs. Quaternary ammonium compounds, also known as Quats, are found in all types of disinfectants. BZK is also classified as a cationic surfactant. The word surfactant means a surface-active agent. Surfactants are molecules that stir up activity on the surface you are cleaning to help trap bacteria and remove it from the surface.   Surfactants...
---
• Coronavirus • COVID19 • Hand Sanitizer • Personal Protective Equipment • Sanitizer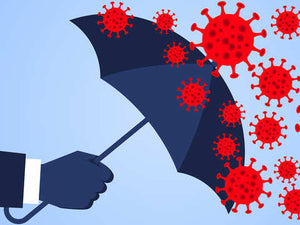 What is Effective in Killing The Coronavirus? Hand sanitizers and disinfectants have been flying off the shelves, but are these products actually killing the virus? From study analyses and doctor's perspectives, find out the right way to protect yourself from COVID-19.